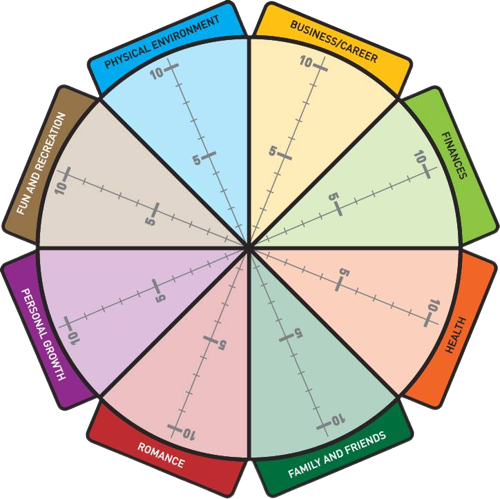 Setting goals and thinking about what you want in future can sometimes feel overwhelming.
Where do you begin?
A simple but powerful tool to help with this is the Wheel of Life (also known as the Coaching Wheel or Life Balance Wheel).
Created by Paul J. Meyer in 1960, the Wheel of Life is an extremely popular exercise used by coaches worldwide.
Many coaches use this tool as a starting point with clients, as well as for reviewing and assessing coaching progress.